Child Awareness Campaign run by NRI Sunil Kothari "Jaago Bachcho Jaago (Awaken Children Awaken)"
In the wake of the ever-increasing violence against children, the state-level awareness program by the name of "Jaago Bachcho Jaago" ('Awaken Children Awaken' as in towards their rights) was organized on this day at the Stanford School of Jaipur, with the kind help, support and cooperation of well-known businessman, philanthropist and social worker Mr. Sunil Kothari.
Dignitaries of the city were also present at the program. Principal Director Kavita Singh informed the children about their child rights. Members of the institute made the children aware of Good Touch, Bad Touch; Safe Touch, Unsafe Touch, by showing them a beautiful motion picture. With regard to POCSO (Protection of Children from Sexual Offences Act, 2012, is an Indian legislation that regulates child sexual abuse), and child trafficking, Rajiv Ranjan Sinha said that the government and the administration are trying their best to stop this crime in every way, but children, parents and guardians also need to be vigilant about this crime. Rajiv Ranjan Sinha went on to say that the more children will be aware and alert about their child rights, the more child crimes will be on the decline.
In order to stop child trafficking, Ramnagariya Police Officer, Sangram Singh, said that on the pretext of good salary, good job etc., people hand over their children into wrong hands without checking or acquiring complete information, which is why the possibility of incidents of serious crimes like child trafficking and POCSO are likely to take place. Hence, to prevent such crimes, everybody should be alert, and not let their children fall into wrong hands without deriving the right information.
On this occasion, the volunteers of the institute Neha and Shreya Srivastava also expressed their views.
Thought of the Day:
"True fulfillment lies not in measuring one's own happiness, but in counting the number of lives made happier and better through one's actions and compassion."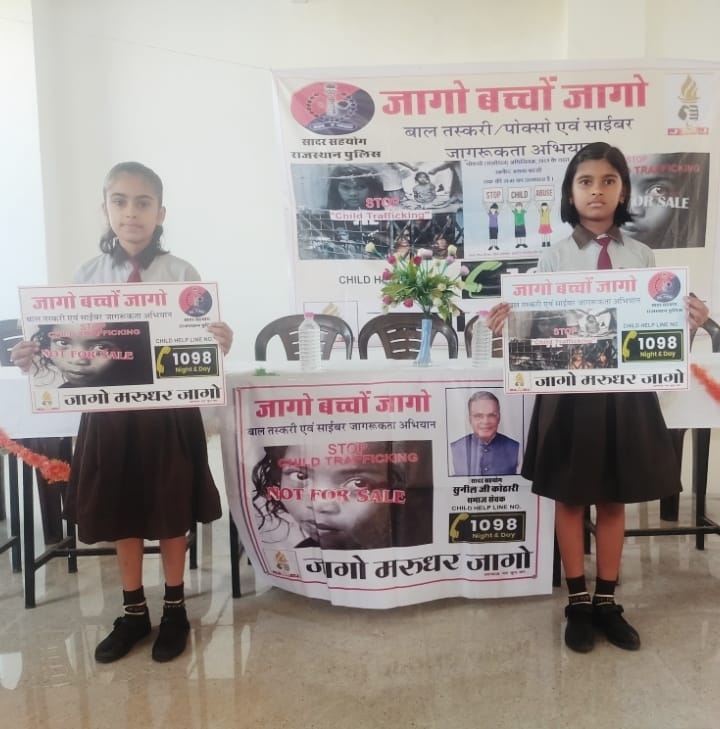 About Sunil Kothari
Sunil Kothari (Born November 9, 1962) is a well-known businessman and generous Philanthropist both in India and Thailand.